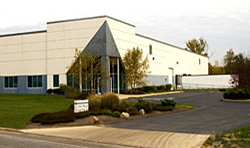 In our new 40,000 sq. ft. facility, Oak Hills Carton Co. focuses on:
Consistency
Versatility
Delivery Time
Short Runs
Equipment
Consistency – Using lean manufacturing techniques and state-of-the-art manufacturing software, we are able to consistently provide high quality products time after time.
Versatility – We have a cross-trained work force. We are organized around producing multiple projects running simultaneously.
Delivery Time – We are a short-run shop. Our systems, our equipment and our personnel operate on short time frames. We provide our customers with reasonable and feasible lead times. And we deliver.
Short Runs – Someone once said: "Figure out what you do well, and do that." Our systems, our equipment and our personnel are oriented towards short run orders. Generally speaking, a short run order is:
1 – 350,000 folding carton units
1,000 – 30,000 units per size of air filter component
Equipment – In addition to in-house die-making and pre-press services, we operate multiple, complementary pieces of equipment in each department. Our in-house processes and equipment result in continuity of work flow in the production of high quality products.  We operate:
Five-color Komori sheet-fed offset printing press
Three roll-fed die Mercury cutters – two with in-line digital printing, one with in-line flexographic printing – width up to 40″
Four sheet-fed die cutters (Three Ijiima, one Bobst) – sheet size up to 46 x 55″
Three folder-gluers (Anter, Vega, Standard Max)
Windowing machine (Staude)